2018
This is Where it Starts represents the aftermath of betrayal. A silent piece, the driving momentum comes from the dancers using their bodies as instruments through repetitive movement and French language text.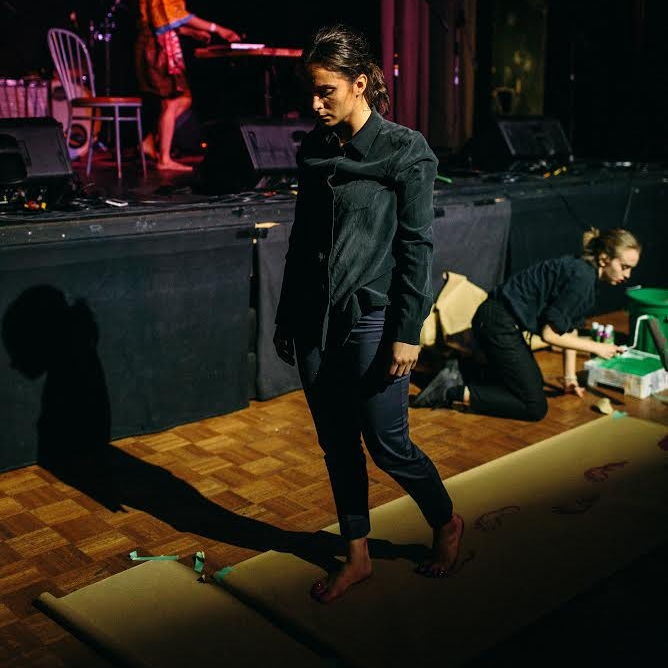 2018
covered&coated is a physical representation of the marks an individual leaves on the world; both the positive and negative impacts one person can create. The work attempts to demonstrate the way humans brush over or cover imperfections, allowing only the pragmatic to be seen and sharing the more favourable qualities and characteristics.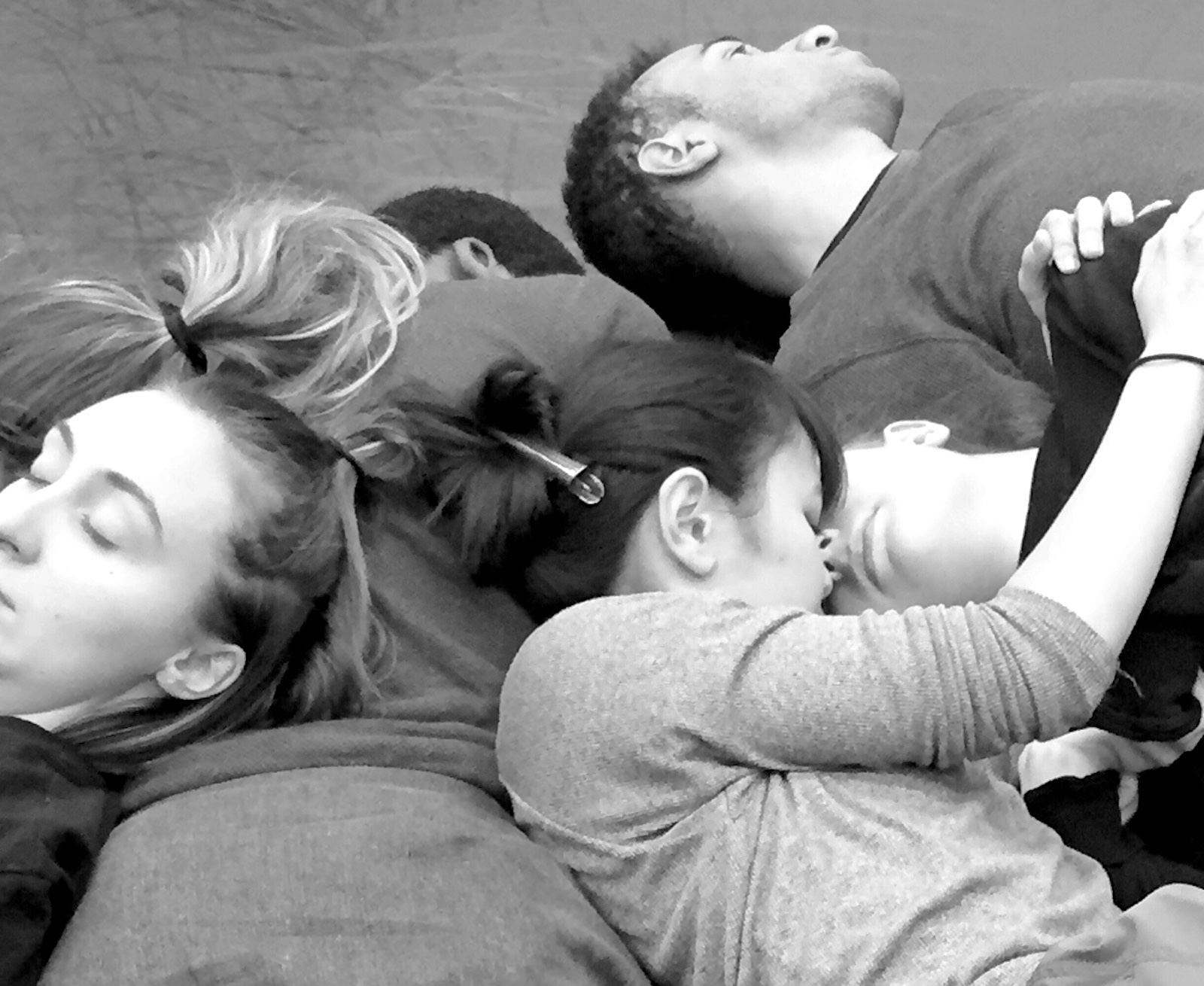 2017
Kunzite explores the physicality of being and doing things for the first time. What if you woke up one day and your senses had reverted to the way they were as an infant while, your mind remained the same? You had all knowledge but your senses lagged. The challenge would to reintegrate the senses with the advanced cognitive abilities.
2017
Two Truths and a Lie deals with the facts and theories that a person has been taught to believe. This piece came out of a collaborative process with the performers. We questioned how a fact can be proven as true and through an infinite regress we debated the uncertainty of truths.
2016
Our natural tendencies lie in our obligation to build, structure and grow. We only notice the things we lack; in ourselves once they have been recognized. Once impacted, it is our job to deconstruct, rebuild and create ourselves to beauty again.
Performers:
Premiere - Night Swim: Tara Kisil, Hannah Krostewitz, Carley Stastny, music rights: Teen Suicide - Haunt (x3)
Remount - New Blue Festival 2017: Laura Carella, Brianna Salmon, Carley Stastny, original soundtrack by Nigel Edward
2016
This piece explores human tendencies and their relation to living a routine-based life. The work will dive into the restrictions faced when living a monotonous day-to-day routine as well as how one's habits affect a person's behavior and mental state.
Performers: Tavia Christina and Hannah Robertson